Born in Viterbo, where I currently live and work, I have always been passionate about drawing and painting. I was a student of Publio Muratore, then I moved to Faenza, becoming a ceramist: for years I painted on ceramics and participated in exhibitions and events concerning artistic artisanry.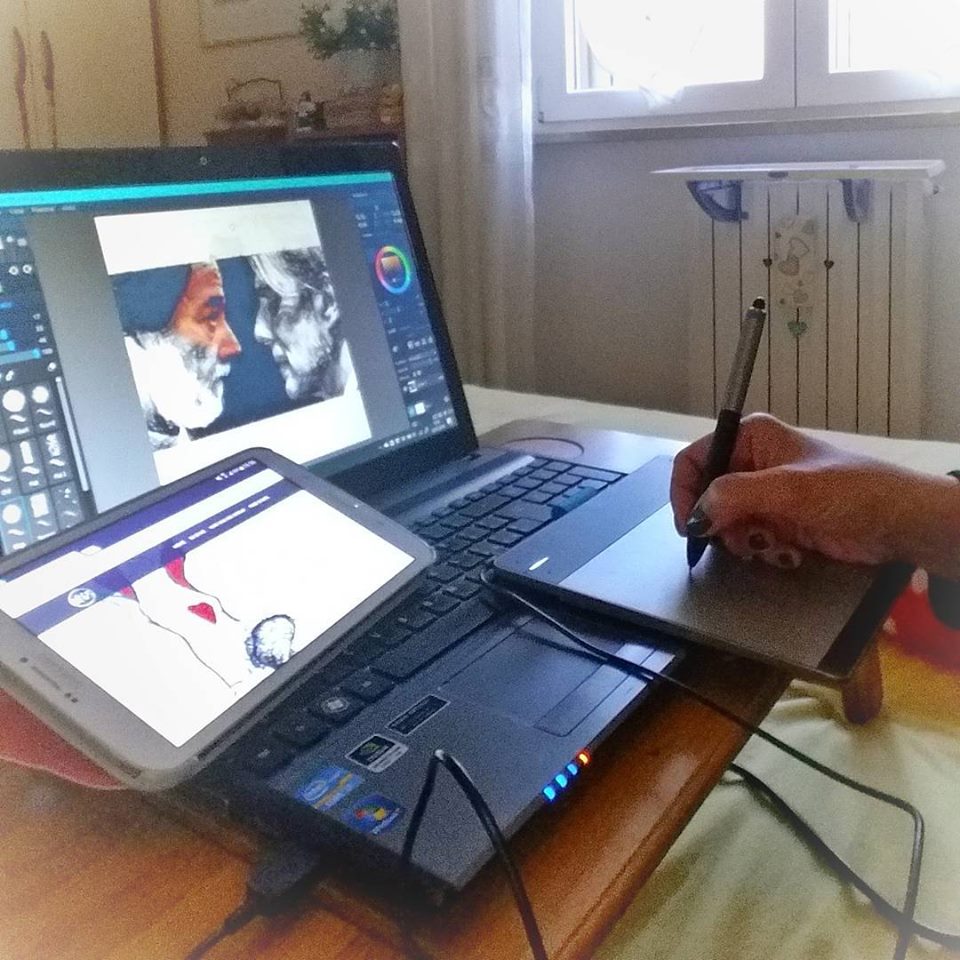 I recently approached digital painting (end of 2016) and now I work with a graphic tablet and a software – Rebelle – offering tools like brushes and textures: I can paint on a white canvas just as I used real tools. I do not use graphics processing softwares, I create my works like non-digital painter but using digital tools.
Fast, spontaneous, apparently disordered strokes create images with a strong visual and emotional impact.
I love representing reality by mediating it with my creativity, while remaining anchored to the form. My favorite subjects are portraits and those that I call moments of life: situations, feelings, emotions that what I observe inspires me. Representing ideas through images is a powerful medium that every artist holds, I hope to be able to use it to the fullest.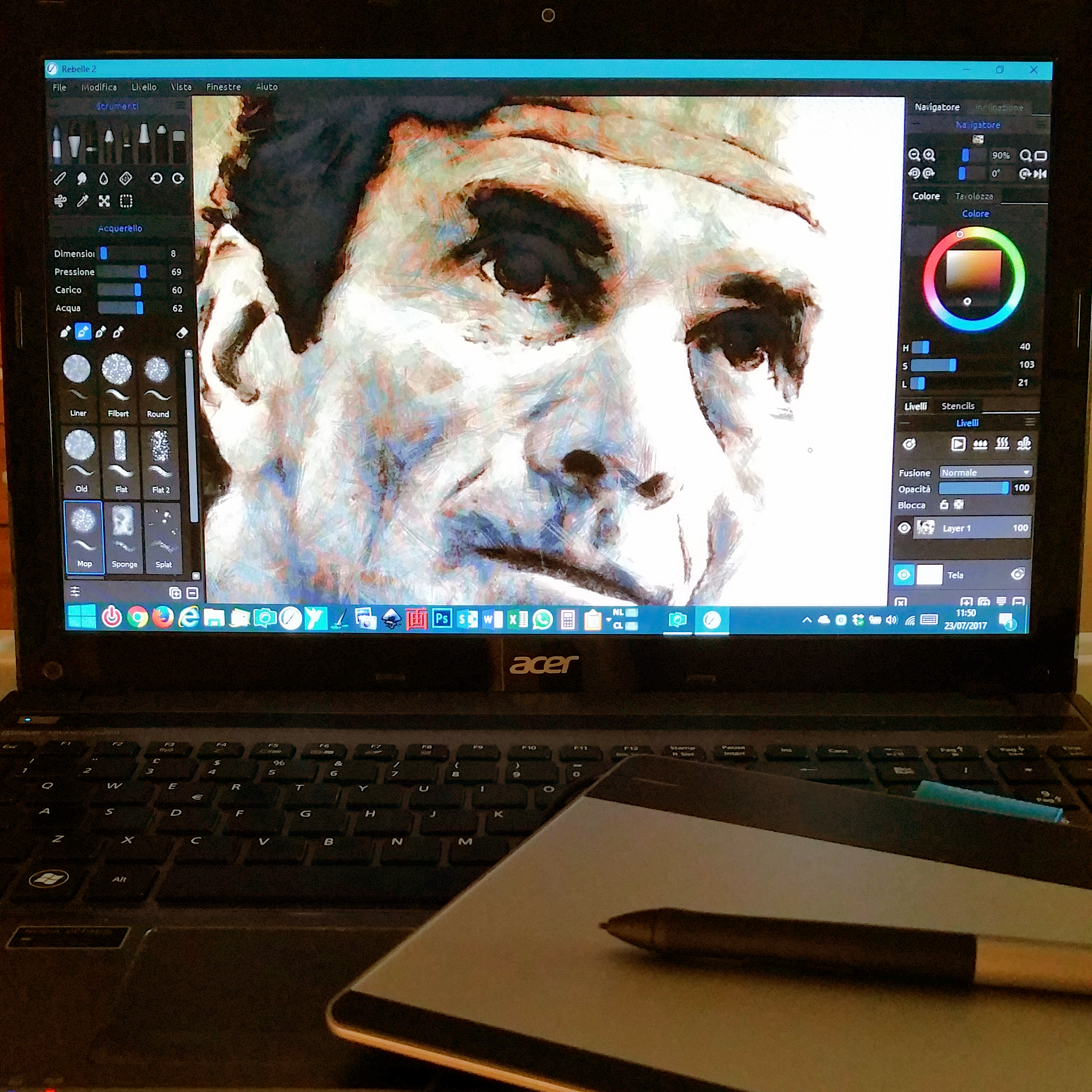 In addition to my website and social channels, the works I create are visible online here:
The paintings are printed on various supports (in particular PVC, very versatile and light material) in high photographic quality and in a very limited number of copies, each of which is certified with technical specifications and my handwritten signature.
Here is a list of the main exhibitions in which I participated.
2019
Far above the moon – Bowie Tribute 4-21 June 2019
Spazio Cima, Rome
Art Nordic 5th-7th April
Copenhagen, Stand 103
Women Congruence, Resilience 8th-24th March
Civita Castellana, VT, Ceramics Museum
The Room Exhibition: Bauhaus Anniversary February-March
Home Gallery (RAW 2018), Rome
#Contemporary Vol. 3, In Love February
Numen Art Gallery (RAW 2018), Rome
#Contemporary Vol. 2, Bowie Tribute January
Numen Art Gallery (RAW 2018), Rome
2018
Port of Rome Art Show (October)
Flyer Art Gallery, Civitavecchia (Rome).
World Wide Art Show – London (September)
The Tabernacle, Notting Hill, London
Women Resilience, Rebirth of the Phoenix (June-July)
Agostinian Chapter Hall,  San Giusto Fortress, Tarquinia (VT)
Ri-tratti (June)
Medina Gallery, Rome.
Emotions (April)
Area Contesa Arte, Via Margutta, Rome.
Views (January)
OnArt Gallery, Florence.
2017
A voice for Women (November)
809 Art Gallery, Milan.
Animus et Anima (October)
Casa Cava – Sasso Barisano, Matera.
Rainbowie Festival (September)
Villa Borletti, Varese.
"Castell…amo" (August)
Le Castella, Isola di Capo Rizzuto, Crotone.
Art Rome International Art Expo (July)
Flyer Art Gallery, near Via Nazionale, Rome.
Small il better (July)
Studio d'Arte Evasioni, near Piazza Venezia.
Rainbowie Festival (June-July)
Castello Visconteo, Abbiategrasso (MI).
Bowie Blackstardust (May)
Spazio Cima, Rome.